The following paper was written by Ervin E. Gross on 3-31-90.
---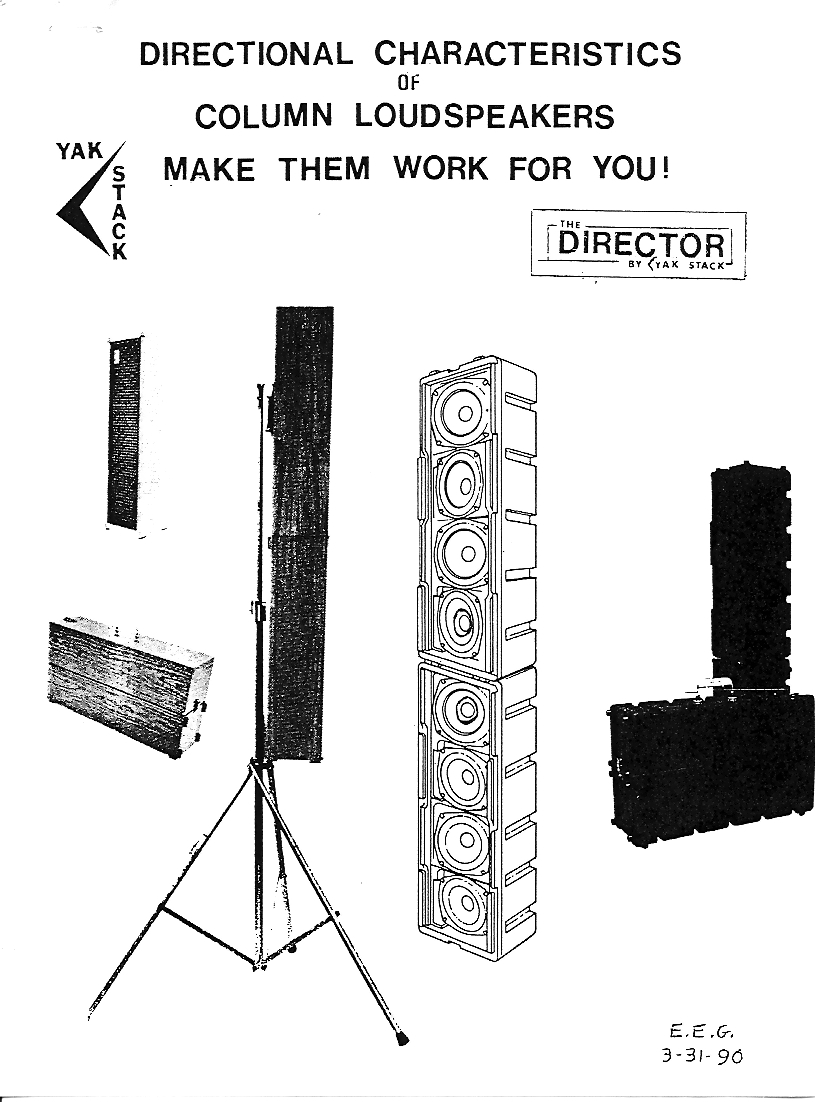 Directional Characteristics of Column Loudspeakers
Make Them Work for You!
A well-designed column loudspeaker array has ideal characteristics for reinforcing speech and music sounds in many halls. Halls in which intelligible speech reinforcement is difficult or impossible with conventional loudspeakers become manageable and even very acceptable with the proper application of a column loudspeaker array.

A brief description of the useful characteristics of a sound column will be presented here and the successful application of these characteristics will be described.